GATE 2024/25 (EE)
Plan. Prepare. Practice. Polish and Prosper
Unlike any other exam, to get top rank in GATE, one doesn't have to master all subjects. It is enough to get 68-78 marks to top the GATE(untold secret). Strategic subject selection is the key to achieving the highest rank in the GATE exam. So first you should know the GATE exam to have a perfect plan, click to know the GATE exam along with the stats for Free.
"PiSquare personalized planner" which includes subject selection, no. of hrs/subject, sequence of preparation as per your specific goal and B.Tech percentage. Get your personalized plan for FREE Check this to get the untold secrets, tips and many more.
Right plan & strategy will let anyone crack GATE exam without coaching easily. You don't have to believe in my words, check the statistics explained here.
From the PiSquar planner tool set the right plan to reach your goal, have a complete belief on your plan and stick to the plan till you reach the goal. Remember! planning is initial aspect for any action, executing the plan is key aspect to reach the goal.
There are two ways of prepartion,
Self-study (Free)
Coaching Assistance (Paid).
Self-Study: We are in 2023, the era of information. Where a vast ocean of knowledge awaits you at the tap of your fingertips. YouTube, the treasure trove of free educational content, houses subjects from all realms. Let me help you in providing a selection of valuable free resources to enrich your self-study journey Clickhere.
Coaching Assistance: While it is true that YouTube offers a wealth of educational content, here are a few reasons why coaching assistance is still valuable.
PiSquare offers a one-of-a-kind learning experience with captivating animated videos and PDF notes. Prepare for GATE exam with unparalleled joy and ease, surpassing what any other coaching institute can provide.
Once again, don't just take my word for it, experience the remarkable difference for yourself by watching the video below.
Regularly practicing subject-wise tests will aid in revising concepts and analyzing incorrect answers, leading to an enhanced understanding of the learned conepts. Right Preparation with a regular practice will give 60% of positive results.
PiSquare's online practice tests, both subject-wise(130+ tests) and full-length tests(40+ tests) will help you to practice and revise the concepts of different levels.
Click here to appear the Free online tests. This will help you to know how strong is your preparation
Polishing or revising is the journey of incremental progress through small actions but repeated actions, where every little repetition weaves together to create an amazing impact.
Polishing the concepts you have learned on a daily basis is a beneficial practice that requires just 20 minutes of your time. By
Going through the concepts learned everyday.
Through different variety of practice questions everyday (Best method)
Many students tend to only revise just before exams, which is considered a wrong approach for any competitive exam. The primary goal of revision is to train your subconscious mind and reinforce your understanding the concept.
When we repeatedly review and practice concepts or skills, the information gradually moves from our conscious mind to the subconscious mind. This process helps to solidify the understanding and retention of the cocnepts.
Through consistent revision, the subconscious mind becomes familiar with the concepts known to you, allowing it to be recalled more easily when needed. This can be particularly useful during exams or situations where quick and accurate recall of knowledge is required.
Let's consider a day-to-day life example of a kid named Akshay, a determined bi-cycle learner.
At first, riding a bi-cycle feels challenging and requires focused effort. But Akshay knows the secret to mastering bi-cycle riding lies in repeating.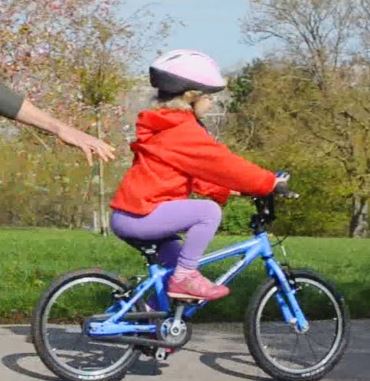 Every day, Akshay spends just 20 minutes practicing bi-cycle riding. Balancing, steering, and maneuvering become second nature through repeated practice. Akshay's subconscious mind learns the patterns and riding skills needed.
As Akshay rides, his subconscious takes over, making adjustments effortlessly. Turning corners and avoiding obstacles become instinctive, leaving Akshay feeling confident and in control.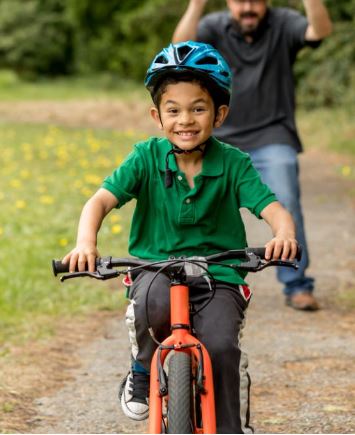 By training the subconscious brain, Akshay turns bi-cycle riding into an enjoyable and effortless experience. Just like Akshay, you can unlock your potential by practicing regularly and letting your subconscious take the wheel.
So, hop on your bi-cycle, let your subconscious guide you, and enjoy the ride to mastery!
AIR
Possible opportunities
1 – 250
Every student who is in this zone will have almost equal opportunities. Be it higher studies or job selection. Because Interview will decide the Higher studies at top IITs & Job offer.
251 – 500
You will get M.Tech seat in IITs (except top 5) & Top NITs. Job offer in this rank zone is tough to expect
501- 1500
You will get M.Tech seat in NITs and Reputed Central & State Universities
1501 – 3000
No chance of M.Tech in IITs, Very less chances for M.Tech in NITs & Other Reputed Central & State Universities.
But, you will get M.Tech seat in Other colleges.
3000 – Qualify
It will add some weight to your resume and boost your confidence of being in top 15% of electrical engineers present in India
AIR: All India Rank
IIT: Indian Institute of Technology
NIT: National Institute of Technology
The opportunities described above are indicative purpose only by keeping General & OBC category students in view and are subjected to vary.